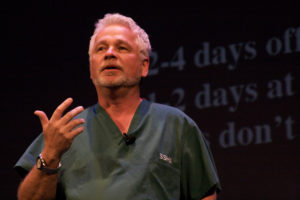 Known as "the weight loss Doc," Dr. Terry Simpson received his undergraduate and graduate degrees from the University of Chicago where he spent several years in the Kovler Viral Oncology laboratories doing genetic engineering. He found he liked people more than petri dishes, and received his MD.
Dr. Simpson is the most experienced weight loss surgeon in Arizona, performing more lap-band and gastric sleeve surgeries than any other surgeon in the Southwest Valley. In addition to being a renowned weight loss surgeon, Terry Simpson is also a leading advocate of culinary medicine. Rather than have more weight loss surgery patients, Dr. Simpson would like to teach people how to live healthy lifestyles and improve their health through cooking and healthy habits.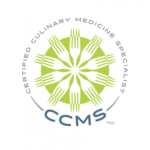 In April 2017, Dr. Simpson  became a Certified Culinary Medicine Specialist. The certification means that he fulfilled the curriculum requirements and demonstrated evidence of comprehensive knowledge of nutrition and culinary skills. Dr. Simpson is recognized in his commitment to the highest standards of culinary medicine in patient care.
Dr. Simpson is frequent contributor to media outlets discussing health related topics and advances in medicine. He has been featured on a variety of news and social media interview sites including RookStoolInterviews. An author of several books, Dr. Simpson travels frequently for work and pleasure. He describes himself as a proud father, husband, author, cook, and surgeon…in that order.
How do you know if your weight loss surgeon is qualified?
It seems impossible to know if your weight loss surgeon is among the best. Those sites on the internet that rate doctors all seem the same and they don't say very much. When you need medical treatment, especially if it involves surgery, you want to know the facts about your doctor. How many surgeries have they done? Do they have a complete support system to help you after surgery? Do you have to lose good support if you must travel or move away? How do you determine real experience and quality in a doctor?
The Lap-band Total care™ Program for weight loss surgery patients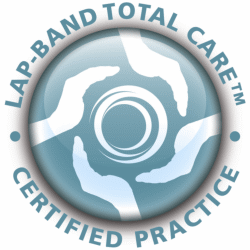 Allergan's TOTAL CARE™ program sets the standard of excellence in the assessment, treatment and ongoing support of patients. This program is a comprehensive set of clinical and operational tools (called best practices). Doctors and their teams are trained using specialized tools. Tools that facilitate your surgical support team to give you the best care, information and aftercare available, anywhere. These tools are designed to support surgeons and patients throughout the lifestyle changes and body image transformation, from your first contact with the front desk to your day in the operating room and ultimately to your long-term weight loss success.
A TOTAL CARE™ certified practice is going to have "extra" services and support that make the difference including: dieticians, nurse practitioners, surgical nurses, mental health professionals, and physical therapists. The program provides exact guidance to everyone on the team, ensuring that every aspect of treatment is provided according to strict standards. Who could know more about surgical and support treatment than the manufacturer? They set the standard for health care companies in state of the art medical products. They set the standard for ensuring that comprehensive, continually upgraded state of the art support is easily available to all recipients of their products.
The LAP-BAND TOTAL CARE™ Out of Towner Network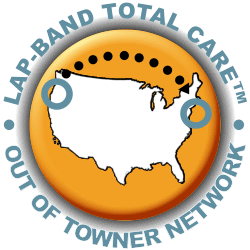 An extension to the TOTAL CARE™ program is the Out of Towner Network. Think of it. This company wants to make certain you have access to the highest quality support no matter where you go in life. The sad reality about modern life is relocation. For many people a new job means just that…you have to move to another city, maybe in another state. Allergan's commitment to you is so complete that they make certain you find immediate access to quality aftercare and support no matter where you go. Whether it's a permanent job change or only a vacation, a certified doctor can be found immediately in most cities. So you have no fear when you leave the surgeon you have grown to trust, another certified doctor will be found for you almost anywhere you go.
LAP-BAND® System experience designation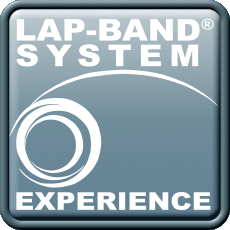 You want your surgeon to have ongoing current experience…don't you? Surgeons that have this designation have been certified as performing at least 75 procedures in the last 12 months. Allergan says this is important, "…it has been shown that there is a correlation between the volume of procedures performed by a surgeon and the quality of clinical outcomes." With anything you do in life, the more you do it, the better you become. This is true of any medical procedure. Dr. Simpson is one of the most prolific and experienced weight loss surgeons available anywhere.
Allergan Faculty designation – Lap-band surgeon trainer emblem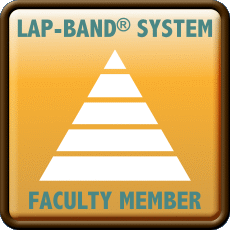 Only extensively experienced surgeons can become Faculty Members (also referred to as a proctor). They are the trainers of new surgeons. They actually attend the first surgeries of new surgeons to make certain their skills are up to critical standards. To become an Allergan proctor a surgeon must do a lot of surgeries with only "optimal outcomes." But a Faculty Member's instruction to new surgeons doesn't stop at the surgical procedure. The proctor must make certain that new surgeons understand and can implement a complete patient management program.  Allergan assesses the completeness of a proctor's combined technical and patient management experience and program and their ability to train new surgeons how to implement technically complete patient management systems according to strict standards. This outstanding attention to detail makes Allergan certified surgeons the best in the medical community.
Dr. Terry Simpson holds all four Allergan Lap-band surgeon distinctions

Surgeons with the Faculty designation are rare. Not everyone is skilled enough to become a member of this exclusive group. Search Lapband.com and see for yourself how many surgeons have all four Allergan emblems in their record. Dr. Simpson started with the this procedure at its introduction and quickly became an Allergan Faculty Member (proctor). He has been one for years. He not only has had years of experience in weight loss surgery, he has years of experience in training new surgeons and teaching them how to implement aftercare and support systems in accordance to  Allergan's strictest standards.