Considering Weight Loss Surgery?
Weight Loss surgery from the most experienced weight loss surgeon
Arizona weight loss surgeon, Dr. Terry Simpson, performs three types of bariatric (weight loss) surgery: Gastric Sleeve,  the Lap-band and the iLap – a band with a plication. Dr. Simpson is Arizona's most experienced weight loss surgeon, having operated on hundreds of weight loss surgery patients, and helping them live healthier lives.
The most popular weight loss surgery performed by Dr. Simpson is the Lap-Band. The Lap-band is one of the safest weight loss surgeries available today. While no procedure is without risk, the Lap-band does not surgically alter your digestive system and is among the least invasive methods. The Lap-band (and Gastric Sleeve) are among the most modern bariatric surgeries available.
And Dr. Terry Simpson offers you the most comprehensive weight loss surgery support, before surgery and after weight loss surgery. Learn more about the Lap-Band…
Why Dr. Simpson?
Our weight loss surgery clinic has been chosen by hundreds of weight loss surgery patients, and they appreciate Dr. Simpson's comprehensive post weight loss surgery after-care program. Dr. Simpson received his undergraduate, graduate, and medical degrees from The University of Chicago, and conducted his surgical residency at Virginia Mason Medical Center in Seattle. He is a member of the American Society of Bariatric Surgeons, and is a Fellow in The American College of Surgeons. He was a certified proctor for Allergan, the former manufacturer of the LAP-BAND – uniquely qualifying him to teach other weight loss surgeons around the country and the world how to perform the LAP-BAND weight loss surgery procedure.
Patient Testimonials
"Saved my life when other surgeons wouldn't take the time to look at all the options. I am still here with my wife and 2 young children because of his good work. I highly recommend Dr. Simpson."
"Dr. Terry Simpson has been my doctor for over 8 years. He was and continues to be a very concerned and caring physician. He is always professional as is his staff. He listens to my concerns and takes his time with me, I never feel rushed. I know that I can always count on Dr. Simpson for the utmost care and any followup I may need. I would definitely recommend him."
"Dr Simpson is a good guy. He can be very helpful, and when I had an issue previously, on the weekend of his vacation, he called me. Great guy to deal with overall."
*individual results will vary and are not guaranteed.
Weight Loss Surgery for Life Long Health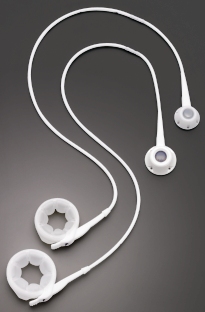 Why Weight Loss Surgery (WLS)?
Diet, exercise, and medical weight loss programs often fail because your body has a genetic set-point for you to be overweight. You may be a person that can't lose the pounds despite serious lifelong attempts using diet and exercise.
We Deliver LIFETIME Support
Our support groups not only help patients to lose weight and keep it off, patients regain their health. Support is the critical difference between Doctor Simpson and weight loss franchises that are quick to sell you weigh loss procedures without after care. Support is the key to success.
Does your Insurance Company Cover WLS?
Have Lap-band surgery at a reduced price by Arizona's most experienced weight loss surgeon. Dr. Simpson is offering special pricing to cash patients, and we also work closely with several insurance companies to verify coverage.
For a limited time, if your insurance does not cover Lap-Band surgery, Dr. Simpson's office will offer you a discounted cash price. We work closely with insurance companies to help cover your weight loss procedure, whenever possible. Find out if your insurance covers weight loss surgery.  Call today: 480.500.5080
On-line Lap-Band Surgery Seminar
Learning all of your options in weight loss surgery can take time. Because you are extremely busy, Dr. Simpson created on-line Lap-Band seminars that can be viewed online.  What makes our online Lap-Band seminar different is that our online seminars are presented directly by the weight loss surgeon himself.  Doctor Simpson  created a series of videos about bariatric operations and the lifestyle of living with them. You can learn almost everything you need to know about weight loss surgery from the most affordable weight loss surgeon in Arizona. Watch the seminar now…
Gastric Sleeve Surgery by Dr. Terry Simpson
The Gastric Sleeve is one half of a Duodenal Switch operation. The only difference is that a Duodenal Switch includes a bypass. Gastric Sleeve surgery is purely restrictive (no bypass). A large portion of the stomach is removed resulting in up to a 90 percent reduction in its capacity. What makes this procedure the best of the non-reversible surgeries is that the lower portion of the stomach is not removed (as it is with RNY bypass). Leaving the lower stomach in tact allows for full natural digestion – minimizing side effects. Gastric Sleeve surgery is covered by most insurance companies. Combining past experience with Duodenal Switch and experience with Gastric Sleeve, results in our weight loss surgeon having many years more experience with Gastric Sleeve surgery than most bariatric doctors.